What Awaits Virgo in 2021? 2021 Virgo Signs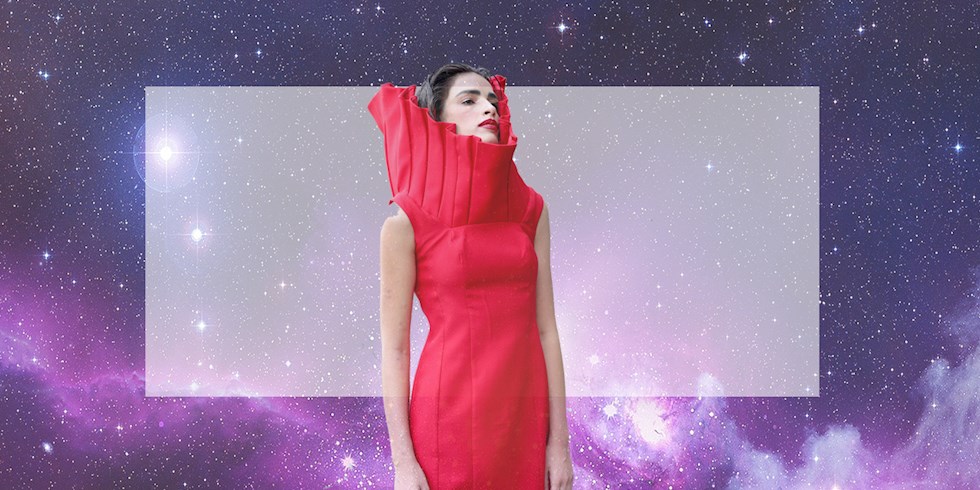 2021 is a special year where you can combine your socially sensitive aspects with your healer side. While the New Year almost integrates you with your essence, you can demonstrate your productivity and diligence for the community and people's troubles, problems, sorrows, illnesses and ailments that surround you rather than yourself and your relatives. When Saturn navigates in Aquarius, it allows you to transform your healer aspects into work or to structure it as a serious endeavor. Jupiter, who comes right next to you, can make your already strong skills in this direction even stronger and more practical. Although there are many problems, large and small, that need to be solved this year, Jupiter can make your skills, practical intelligence shine and use much better by peaking your sensitivity in details. You can no longer refrain from removing the healer in your soul from your soul and offering it to the service of people. With it, you can build yourself a brand new order or daily routine. As the number of people you meet in your daily life increases, you can get much more support and help from them. It may also be possible for you to mobilize benevolence with the support of those around you.
Jupiter, which is in Pisces between the 14th of May and the 30th of July, can be much more comfortable in your current relationship, especially while supporting you in the direction of relationships. Because the person in front of you can pamper you immensely and make it easier for you to benefit from them by bringing all kinds of possibilities in front of you. If you are single during this period, there may be people who like you and you can start a serious relationship. This period can also be very fortunate and fruitful in terms of partnerships. You can get lots of kindness and support from the people you face.
Moon nodes that move in the Gemini-Sagittarius axis, which directly affect your sign, carry karmic and fateful effects to your sign in 2021 in the field of family and career. There may be interesting and unusual events or developments that you may experience while being exposed to what the flow brings. After all, we are in a year when Aquarius is active and surprising developments can bring an interesting flow to your sign, especially in the family and career axis. With eclipses, you can see and notice the reflections of these effects more powerfully. This year we will have four eclipses, two Suns and two Moons. The Lunar Eclipse on May 26 can bring family matters to your agenda, while bringing an emotional intensity of the past with awareness and new decisions. The Solar Eclipse on June 10 is an eclipse that brings positive effects that mark new beginnings in business and career. There may be a new job, career, new duties and responsibilities, promotion, appreciation. While the Lunar Eclipse on November 19 takes place in Taurus, it can bring a distant issue to your agenda. The last solar eclipse on December 4 could mean a new home, move, move to a new location, or a new member joining the family.
Mercury, the ruler of your sign, is retrograde between January 30 – February 21, May 29 – June 22, September 26 – October 18. These periods may be periods when you need to idle your life a little more and spend it slowly. During these periods, you may need to take much more care of yourself and pay attention to your health.
Uranus, on the other hand, continues its transit of thoughts, creating a highly electric process on your idea life. These effects that you can feel since 2018 may have triggered major changes or sudden and sudden situations, especially regarding abroad, foreigners and distant places. All of these developments may go through a difficult turn this year, as Uranus forms hard angles with Saturn in mid-February, mid-June, and in the last week of December, as change can become quite drastic or imperative.
Pluto is continuing its transit in your love realm this year as well, and you may be accustomed to its ongoing effect since 2008, while drawing almost all the energy of transformation in your life into this area. Therefore, you can add a great originality and originality brought about by this transformation to both your private and business life. Neptune continues its effects on your relationships since 2012, and makes relationships the area where you should not be the most disintegrating. You must continue to be alert about the people you encounter.
LOVE IN 2021
As Saturn and Jupiter are leaving your love house this year, you may have reconstructed your perspective on love from the beginning. Maybe you have laid the first bricks of a long-term love in this process, but it may take some time to turn it into a serious relationship. This year you can sacrifice love a little more for what you will do for the benefit of others. However, you should take note of the periods that support you in favor of love. Especially, May 14 – July 30, you can be ready for surprises and joyful loves. Perhaps, in return for all your efforts, you may come across a person who dazzles you and makes you happy. However, after July 30, this relationship can be overshadowed by the affairs and save your love for 2022. 08-31 January, 25 February – 21 March,
April 14 – May 8, June 2 – 27, July 22 – August 16 can be quite bright times in the name of love. While completing the year 2021 with a Venus retrograde that started on December 19, you should be cautious and cautious, especially against situations that may arise in relationships during this period.
2021'From TO
The year 2021 may be a year in which you will work hard but also get a reward for your efforts. Especially between May 14 and July 30, you can benefit from partnerships very well. It may be lucky and fortunate for what your spouse or partner can bring in common material matters between March 21 and April 14. You can find the opportunity to make better use of what you have between August 16th and September 11th. Being too active, productive, hardworking, labor and service oriented throughout the year may cause you to leave money affairs to your partner, spouse or others. The most sensitive times in terms of loss or damages can occur during these periods. Especially in this respect, you may need to be a little more cautious about financial matters between September 15 and October 31. In Venus retrograde after December 19, you should avoid too much sacrifice in the name of love.
HEALTH IN 2021
2021 seems to be a year in which you should be more attentive to your health. Especially in February and mid-June, you should pay attention to this cautious situation and take the necessary measures to protect yourself and your immunity. Since the 30th of July-15th of September is also a period when Mars will take all your energy, you should take care to use your energy correctly and properly and not to exhaust yourself during this period. Between January 6 – March 4 and October 31 – December 14, you should take care not to exaggerate sports and physical activity. We wish you a pleasant, healthy and peaceful new year.