What Awaits Scorpio in 2021? 2021 Scorpio Comments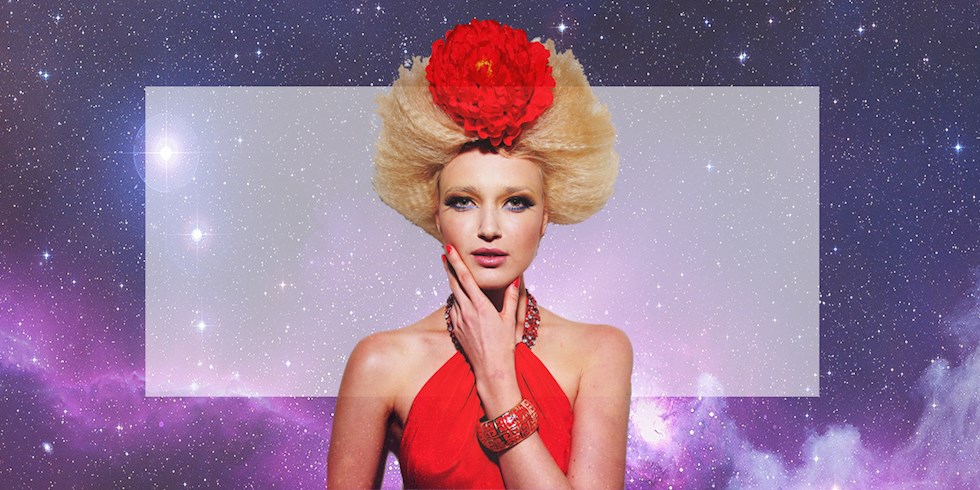 Perceiving life as a continuous and uninterrupted transformation, your sign's point of view towards home and family structure can be quite extraordinary, different and innovative besides other signs. This is due to the differences you have from your roots, your background, your own family structure, and your parents in general. Having an extraordinary father, father's house and family structure plays a big role in the transformation phenomenon you add to your life. This year, in 2021, you focus on these foundations and roots of your life. As Saturn and Jupiter pass through your family, origins, home, nest space, you can reconstruct your extraordinary and different approach based on your past and roots in this area, and experience many events and developments that have witnessed this configuration at the same time. You can spend more time at home or with your family. You can create a business environment in your home. You can move your work to your home or even turn a part of your home into an office. Fluctuations in family members can also keep you busy. Saturn adds a sense of loneliness, while Jupiter next to it can overwhelm you with family members and familial events, as if destroying that feeling. Moreover, this year Uranus may also be a little harsher and harsher than last year, as it will form a hard square with Saturn and Jupiter, and this angle will sharpen in mid-February and mid-June and towards the end of December. During these periods, Uranus can bring severe effects to your concept of home and family transformation, while creating sudden crackdowns in your relationship, marriage, and togetherness. Relationships have been electrifying your home quite a lot since Uranus 2018. Your relationship may be in a mood of rebellion and change. As a steady sign that is very patient with changing things, these effects can produce unexpected results, even more dominantly than last year. However, you will not avoid the struggle thanks to Mars, the star of your sign, and water, which is your element, always brings you a great power of flexibility, harmony and adaptation, you should not forget that.
Pluto has had support from Saturn and Jupiter last year as it has been reforming your way of thinking since 2008, and even though this year has progressed without support, you may be more accustomed to this formatting and you may not deny it. Neptune, on the other hand, continues to keep your eyes on your loved ones and love this year as well, while your sacrifices in this area and your self-loving situation continue, you can reflect this to your love (it can be work, spouse, lover, hobby) or to your children if you have one. Moreover, when Jupiter comes to this area between 14 May and 30 July, you can create new loves even out of love, and you can be an exaggerated lover. For example, you may fall in love while doing a job you love, or you can get a new love while taking care of your child or your hobby.
Moon nodes moving along the Gemini-Sagittarius axis this year can carry karmic and fateful effects to your sign in the material and monetary sphere. There may be interesting and unusual events or developments that you may experience in this area while being exposed to what the flow brings. After all, we are in a year when Aquarius is active and surprising developments can bring an interesting flow to your sign in the axis of material issues. With eclipses, you can see and notice the reflections of these effects more powerfully. This year we will have four eclipses, two Suns and two Moons. Lunar eclipse on May 26 can draw your attention to your money, pocket, expenses. The solar eclipse on June 10, on the other hand, can initiate a brand new process in common material matters and business issues. The Lunar eclipse on November 19 takes place in your opposite sign and sheds light on your relationship. The last solar eclipse on December 4th could start a new joint business or venture.
Mars, the ruler of your sign, has been moving fast this year and is changing exactly eight signs and has no retrograde. This may indicate a very busy and active year for you. Between October 31st and December 14th, you may have more possibilities to transform this movement into abundance and you will be more in control of your life. While Mars does not retrograde, Venus retrogrades after December 19, during this period, you should be a little more careful especially in neighbor and sibling relations.
LOVE IN 2021
Although it seems that you do not have much time to devote to love this year on the axis of home, family and work, remember that you have the ability to keep up with almost anything thanks to your strength and acumen. Especially between May 14 and July 30 seems to be very fortunate and fertile times in terms of love. You may even feel dizzy from love during this period, but you should try to avoid confusions and overestimate love in an exaggerated way. February 25 – March 21, April 14 – May 8, June 2 – 27, September 11 – October 7 may be pleasant, happy times since love. While completing the year 2021 with a Venus retrograde that started on December 19, you should pay attention to the love that comes back and the ex-lovers, because these loves may disappear surprisingly with the end of the retro in January 2022.
2021'From TO
In 2021, while eclipses affect the material axis, your financial and financial situation may go beyond your control and along the flow and axis of some karmic and fateful events. The Lunar Eclipse on May 26 can bring significant awareness of material issues, but try not to act emotionally. The Solar Eclipse on June 10 could bring about an important and supportive partnership. Solar eclipse on December 14 may indicate a new job, but you should weigh the risks well. Especially in times of Mercury retrograde, that is, between January 30 – February 21, May 29 – June 22, September 26 – October 18, try not to be hasty and swift about important business, agreements and contracts, and waiting for the retro to end may be a good option. After March 4 – April 24 and December 14, you should pay attention to expenses and financial losses.
HEALTH IN 2021
While a fast and paced year is waiting for you, you should make sure that you take the necessary precautions to protect your energy and use it correctly and appropriately. Especially if you are away from the environment you are in between April 24 and June 12, it is useful to be a little more cautious. The period between September 15 and December 14 may be times when you need to pay more attention to your health. We wish you a happy and healthy new year.