What Awaits Sagittarius in 2021? 2021 Sagittarius Comments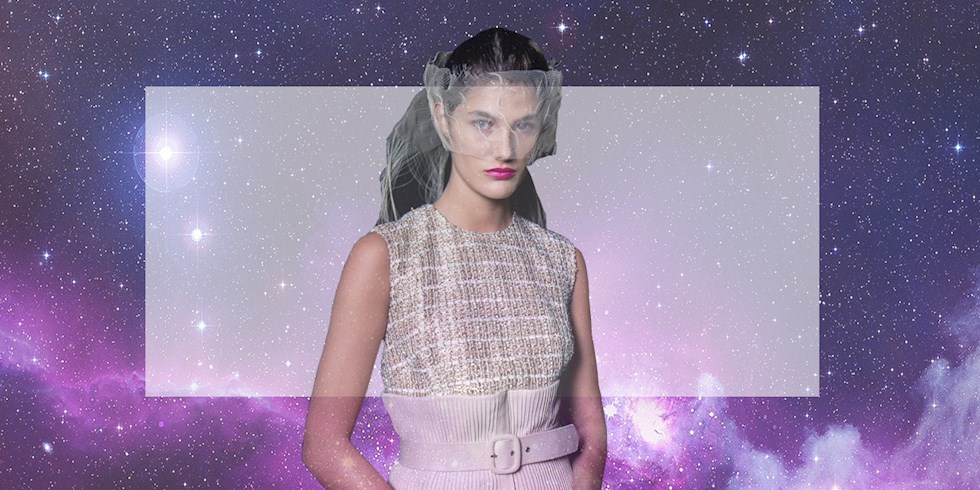 Your spirit of exploration and adventure will combine with an innovative, technological and beyond-the-century perspective in 2021 and can bring you very interesting gains. New year technology can increase your opportunities to create and participate in social environments.
You can expand your communication environment and network to an unlimited extent in the new process that begins with Saturn and Jupiter changing signs together. However, while doing this, you may need to take some obstacles and act in a planned, organized, disciplined and regulated way as possible. Communication can now become a more stable and permanent job in your life, you can enter into important structuring in this regard, and you can make communication a more serious business. While doing this, there may be many people in your immediate surroundings, next to you, in your neighbor. Talks can progress quickly, the faster and easier you can adapt yourself to this new situation, the more you can overcome the obstacles Saturn will pose in terms of communication. Also, the fact that Saturn leaves your material home can bring financial comfort in 2021. Since Jupiter, the star of your sign, is no longer in a weak sign, it can open up many opportunities through social and technological possibilities. During this period, you can turn your thoughts and ideas into a concrete object, be it a book, magazine or article, or it can be a regular and planned technological publication. Saturn demands discipline, so arbitrary ideas can be replaced by serious writings and publications. However, this year Uranus is preparing to form hard aspects with Saturn and Jupiter this year, unlike last year. While these angles sharpen in mid-February and mid-June and towards the end of December, you may cause electrification and crises in matters related to your daily life or routine during these periods, first of all, do not neglect to protect your health and yourself. Because you can see their impact on communication, communication and education issues that are restricted, restricted or interrupted in some way.
Another good news is coming from the star of your sign, Jupiter. Because Jupiter will be in Pisces where it is very strong between 14 May and 30 July. Since it is the star of your zodiac sign, it can bring you lots of luck and opportunities during this period. During this period, you may have the opportunity to change your home or place, move to larger places, decorate and decorate your place, and live in a large and spacious house.
Pluto has been continuing to transform your material world since 2008 and to create a fully formatted self-confidence model this year. However, last year it had support from Saturn and Jupiter, and although this year has been going without support, you may already be used to and adapted to this situation. Neptune, on the other hand, continues to confuse home and family matters and create confusion in this area this year, especially when Jupiter arrives in this area between 14 May and 30 July, you should maintain your realistic approach to family issues. As Jupiter, the ruler of your sign, moves back between June 20 and October 18, it may require you to take your steps slower and slower during this period.
Moon nodes moving along the Gemini-Sagittarius axis this year can carry karmic and fateful effects to your sign. You may witness interesting and extraordinary events or developments that are beyond your control while being exposed to what the flow brings. After all, we are in a year when Aquarius is active and surprising developments can bring an interesting flow to your life. With eclipses, you can see and notice the reflections of these effects more powerfully. This year we will have four eclipses, two Suns and two Moons. You may notice the metamorphosis in yourself as the Lunar eclipse on the 26th of May takes place in your sign. The Solar Eclipse on June 10 can bring about a new relationship or partnership. If you are in a relationship, it may indicate a whole new era in the relationship. While the Lunar Eclipse on November 19 sheds light on your daily routines, you can make decisions about health, healing, and nutrition. The last solar eclipse on December 4 is again happening in your sign and marks a brand new era in your life.
LOVE IN 2021
This year, the events, communication and communication in your immediate surroundings can keep you so busy that love may have to stay in the background. Socialization brought by the energy of Aquarius and the necessity to do it seriously, properly and properly may also be the obstacles. Nevertheless, the period between May 14 and July 30, when Jupiter moves in Pisces, can bring a love from the past or from the past to your agenda. February 25 – March 21, May 8 – June 2, June 27 – July 22, August 16 – September 11, October 7 – November 5 may be good times for love. As you complete the year 2021 with a Venus retros that started on December 19, this period may be critical in terms of relationships, you should pay attention to the love that comes back, to ex-lovers, it may not be reliable.
2021'From TO
The fact that Saturn comes out of your money space makes 2021 a more relaxing year. You have structured this area in a certain way, and now is the time to establish a more intense, fast but equally stable and serious communication network, starting from your immediate environment. In the new year, you can make communication and education issues a much more serious business, you can evaluate what you have and your skills in these matters and you can earn money. However, especially in times of Mercury retrograde, between January 30 – February 21, May 29 – June 22, September 26 – October 18, try not to be hasty and swift about important business, agreements and contracts, and waiting for the retro to end may be a good option. You should be careful and cautious about common shares, tax and inheritance between April 24 and June 12, when Mars is watching in your common material space. In addition, the period of 30 July – 15 September, when Mars advances in your career field, can be tiring in terms of protecting your image and reputation, carrying out your goals and plans, duties and responsibilities, and you should pay attention to your interactions with your superiors and people in authority positions.
HEALTH IN 2021
You have to protect your mental energy and use it correctly and appropriately while waiting for a fast and paced year in terms of communication traffic, which is dominated by air energy. In this process, staying away from physical activity can also be tiring for your nature that attaches importance to sports. In this respect, you should take advantage of the opportunities you can find. The period of January 6 – March 4 can be a busy period in terms of business, during this period you should take extra care to protect your health. You should strive to protect your immunity between 31 October and 14 December. Distraction, forgetfulness can bring along negligence. As you move in your Mars sign after December 14, you should be careful not to tire yourself too much. We wish you a pleasant and healthy year.