What Awaits Pisces in 2021? 2021 Pisces Comments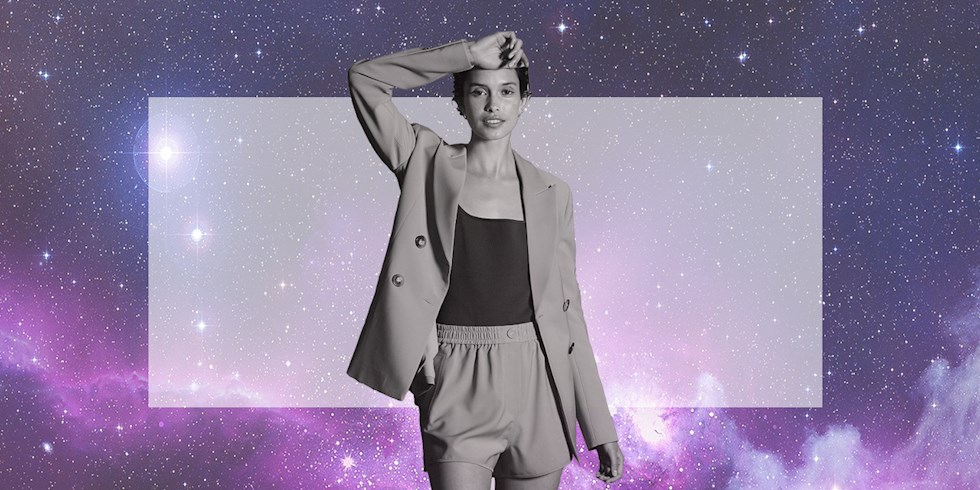 After a year of focusing on social issues, you may think it is time to step back a little and stay in the background. As a matter of fact, while many issues that may develop beyond your control are waiting for you in the flow this year, you should be prepared for surprises. You can be sensitive to the needs and expectations of the people and society that surround you. Their flow may lead you a little. During this period, you may need to pay more attention to distraction, insomnia, neglect and clumsiness. You should not ignore your health and forget to take the necessary precautions. While everything goes in the flow, forgetfulness or distraction may be the most tiring thing for you, and this situation can disrupt both your social and business life. In such a situation, having your guard can make you quite strong. You can spend a year in which you can focus on spiritual issues and meet people who are interested in these issues. You can enrich yourself in this area. While your sensitivity increases in artistic and aesthetic issues, you may also enjoy taking part in these subjects. This year, Uranus is preparing to form hard aspects with Saturn and Jupiter this year, unlike last year. Try to be more careful and careful in your communication, communication and interaction with the immediate environment, while these angles are sharpening in the middle of February and June and towards the end of December.
The good news is coming from the star of your sign, Jupiter. Because Jupiter will be in your strong sign between May 14th and July 30th. Since this planet is the star of your sign, it can bring you plenty of luck and opportunities from all areas of your life during this period. During this period, your attraction may increase, you can attract people to you like a magnet and you may not have trouble impressing them.
Pluto has been shaping your social life since 2008 and bringing transformation in this area this year as well. However, last year it had support from Saturn and Jupiter, and although this year has been going without support, you may already be used to and adapted to this situation. Neptune, on the other hand, does not refrain from adding a chaotic atmosphere to your life in your sign, creating a fluctuating, sometimes complex and blurred environment. At this point, you should make sure that you maintain your realistic and objective perspective and do not get caught up in dreams, especially on May 14-July 30, when it will cruise with Jupiter in your sign. As Jupiter, the ruler of your sign, moves back between June 20 and October 18, it may require you to take your steps slower and slower during this period.
This year, the Moon nodes moving along the Gemini-Sagittarius axis, where your sign is also located, can carry the karmic and fateful effects to your sign even more strongly. You may witness interesting and extraordinary events or developments that are beyond your control while being exposed to what the flow brings. After all, we are in a year when Aquarius is active and surprising developments can bring an interesting flow to your life. With eclipses, you can see and notice the reflections of these effects more powerfully. This year we will have four eclipses, two Suns and two Moons. As the Lunar eclipse on May 26 takes place in Sagittarius, it can draw attention to your goals, plans, duties and responsibilities, work and career. There may be awareness you will experience and decisions you will make in this area. The Solar Eclipse on June 10 may mark a whole new era in your home and family life, full of changes. It could be a new home and a new member joining your family. The Lunar Eclipse on November 19 draws attention to developments in your immediate environment, neighbor and sibling relationships. The last solar eclipse on December 4 may leave you alone with a new task and responsibility, bringing a new job or career to your agenda.
LOVE IN 2021
This year, you should be prepared for surprises in love in the flow of events beyond your control. Especially in the period of 14 May-30 July, you can attract love to yourself like a magnet as your attraction will increase one more fold. There may be many people around you and it may even be difficult to choose between them. You may find yourself in brand new environments and environments, and you may be surprised what to do in an instant. Events in your business and family life that go along the axis of fateful conditions can also bring along surprising situations in favor of relationships. Love may still be at your doorstep as you visit your Venus sign from February 25 to March 21. In addition, the periods of April 14 – May 8, June 2 – 27, August 16 – September 11 seem to be supportive periods in favor of love and relationships. As you complete the year 2021 with a Venus retros that started on December 19, this period may be critical in terms of relationships, you should pay attention to the love that comes back, to ex-lovers, it may not be reliable. This period may not be suitable for events such as marriage, promise and engagement.
2021'From TO
With Mars out of your money space, you can relax a little more about business and money from January 6th. But Mars is very active throughout the year and will change exactly eight signs. Therefore, a fast-paced year awaits us, especially in matters requiring work, occupation and struggle. You can be lucky in material and monetary matters, as in every field, during the period of 25 February – 21 March and 14 May – 30 July when Jupiter and Venus are in your sign. As the transit of Uranus in Taurus receives compelling transits from Saturn this year, you should be especially careful in mid-February and June and at the end of December. In times of Mercury retrograde, that is, between January 30 – February 21, May 29 – June 22, September 26 – October 18, try not to be hasty and swift about important business, deals, and contracts, and wait for the retro to end. You should be careful and cautious about joint sharing, tax, inheritance between 15 September and 31 October, when Mars may affect your common material space. In addition, the period after September 14, when Mars advances in your career field, can be tiring in terms of protecting your image and reputation, carrying out your goals and plans, duties and responsibilities, and you should pay attention to your interactions with your superiors and people in authority positions.
HEALTH IN 2021
This year, you may need to be extra careful about precautions and omissions that could be overlooked. Because the positions of Saturn and Jupiter and the surprising effects of Uranus may leave you open to risks without realizing it. You may need to be more careful in mid-February and June and late December, especially if you have physical activities and exercise. During the period of 12 June – 30 July, you should take care not to over-wear yourself and to protect your health. September 15 – October 31 can be a bit challenging in the spiritual sense, you should stay away from emotional stress and tension and the environments that may trigger this. During the period between 11 September and 7 October, you should pay attention to the risks that may be caused by road and travel. We wish you a happy and healthy year.