What Awaits Gemini in 2021? Gemini 2021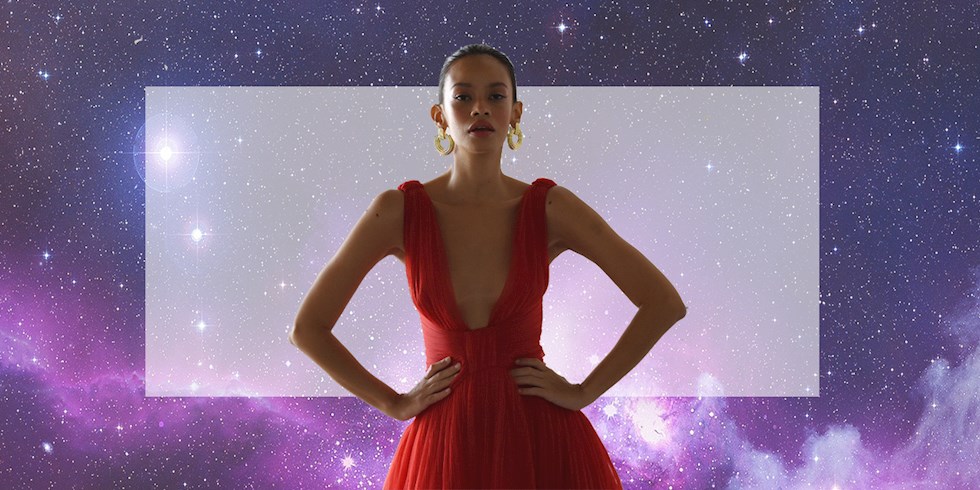 With the advancement of Saturn and Jupiter into Aquarius, the troubles arising from common material issues, your spouse's or partner's business situations, or business and money-oriented issues are beginning to decrease. Saturn and Jupiter can indicate rising business life and career with an ascending image and status status in a field that supports your sign. You can take permanent and constructive steps, especially in matters related to abroad and distant countries. You can receive support and progress in personal development, higher education and academic issues. There are both conditions and obstacles that support you in order to move away from your environment and become independent. However, when you overcome these obstacles, you can achieve good results. Travels can be a little more virtual during this period. You can take full advantage of the possibilities of technology and reflect these opportunities in your business, career or private life.
Jupiter, which is in Pisces between 14 May and 30 July, can support you in surprising ways, especially in terms of career during this period. During this period, you can evaluate business opportunities, get plenty of support from your superiors, and be eye-catching with your presentations.
The Moon nodes moving along the Gemini-Sagittarius axis carry the destiny effects to your sign in 2021. It can be interesting and unusual that you can experience while being exposed to what the flow brings. After all, we are in a year when Aquarius is active and surprising developments can bring an interesting flow to your sign. This year we will have four eclipses, two Suns and two Moons. As the Lunar eclipse on May 26 takes place in your opposite sign, it can bring emotional intensity and awareness and new decisions in terms of relationships. The solar eclipse on June 10 takes place in your sign. It can start a period in which you can turn a new page in your life.
The Lunar eclipse on November 19, on the other hand, can create a purification and cleansing in your subconscious as it takes place in Taurus. The last solar eclipse on December 4 may mark a brand new era in your relationships. There may be a new partnership, partnership, cooperation or marriage situation.
Mercury, the ruler of your sign, is retrograde between January 30 – February 21, May 29 – June 22, September 26 – October 18. These periods may be periods when you need to idle your life a little more and spend it slowly. During these periods, you may need to take much more care of yourself and pay attention to your health.
Uranus, on the other hand, continues to keep the changes in your subconscious. You can strongly feel this change through both your dreams and your intuition and feelings. While Uranus takes harsh angles from the stars of Aquarius during this period, it expects you to combine your usual resourcefulness in matters beyond your control with an extraordinary intelligence and overcome them. Pluto, on the other hand, continues to make you stronger while forcing you in your field of work and struggle and continues its transit in Capricorn this year as well.
LOVE IN 2021
The struggles you have been waging may have undermined your moderate and optimistic side of love and affection, and gave you a slightly more realistic perspective. You are entering the new year with your feet on the ground a little more, and the new year may promise good developments in the name of love. Especially, May 14 – July 30, you can be ready for surprises and joyful loves. A person from your business life and career world can enter your life who will bring you fortune. This person can also glorify you in terms of reputation. Also, January 31 – February 25, February 25 – March 21, May 8 – June 2, August 16 – September 11, October 7 – November 5 can be quite bright times in the name of love. While completing the year 2021 with a Venus retrograde starting on December 19, you should be especially wary of situations that may arise in relationships during this period.
2021'From TO
The year 2021 may be a little more relaxing year in material matters, but only if you can combine the opportunities and what you have with a creative mind. We can say that it may be a little easier to do this than last year. Moreover, you can get a lot of support from your social circle in terms of business, and in this way, you can improve and increase your opportunities through joint efforts and studies or cooperation. January 6 – March 4 may be a period when you need to be careful about financial matters and avoid all kinds of risks. You can be hardworking and productive from March 4th to April 24th. From April 24 to June 12, you may need to pay more attention to spending and your budget. On the other hand, the period between October 31st and December 14th is a period that will enable you to get stronger through partnerships. Between 8 May and 27 June, you may have the opportunity to turn financial opportunities and opportunities in your favor, and you can organize your income and expense situation more easily.
HEALTH IN 2021
You can maintain your fitness throughout the year with outdoor walks, physical and sports activities. Planets in Aquarius can be supportive in this respect. While doing this, it may still be good to be in an environment where you can get plenty of fresh air. As Mercury moves back between January 30 – February 21, May 29 – June 22, September 26 – October 18, you need to pay more attention to your health. This period may be appropriate for the necessary examinations and controls, and you can plan diet and nutrition programs. You should be careful to use your energy properly and properly between March 2 and April 24, when Mars moves in your sign, because this period seems to be a period where you can get a little more tired. Similarly, you can try to protect yourself and your immunity as much as possible between January 6 – March 4 and October 31 – December 14.