What Awaits Capricorn in 2021? 2021 Capricorn Comments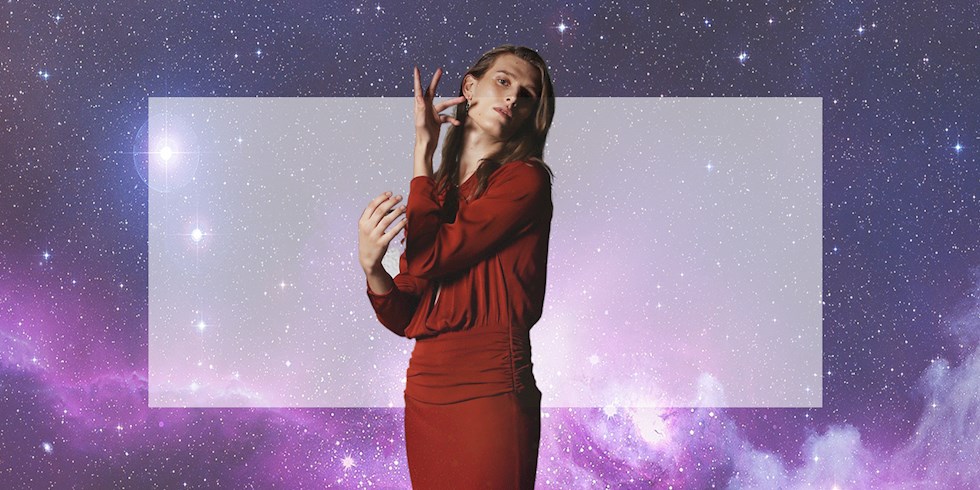 In 2021, you have the opportunity to further reinforce your self-confidence. As you restructure your life, you can focus more on your financial resources and making better use of them in the new year. In this context, you can use the resources, assets and abilities that have been offered to you or you already have, much better. You can act in a planned, organized and regular manner in this regard. As new jobs, income, and earning opportunities arise, you can scrutinize them and make choices. You may have friends and friends that you can come together for business purposes, but you may prefer jobs where you can manage your money and manage yourself. The need to retain control can lead to a state of scorching rather than business partnerships. During this period, Jupiter points to an increase in material resources, while Saturn suggests that they may be a little more difficult or disabled. Nevertheless, when you do everything in a planned and organized way, 2021 seems to be a year where you can strengthen your self-confidence and strengthen the financial side of your life. On the other hand, this year, Uranus is starting to put pressure on your desire, enthusiasm and excitement and your love area. This electrical pressure that can trigger sudden developments can be seen as a kind of urge of your egos, and you may have enthusiasm, excitement, desire and desires from time to time that oppose the above-mentioned steps you will develop in the material field. For example, a love or a favorite occupation or your hobby may threaten this structuring in the material sphere with sudden and unexpected exits from time to time. Throughout 2021, you must be prepared for Uranus's rapid, sudden, unexpected nudges from the area of ​​your egos and individual ambitions.
Especially in February and mid-June and towards the end of December, as the Uranus effect intensifies, situations in which you can succumb to enthusiasm, desire and love may arise, even if you do not succumb, you may be exposed to the electrical turbulence of Uranus.
This year Jupiter will cruise in Pisces, where it is very strong from 14 May to 30 July. During this period, you may have plenty of luck and opportunities, especially in terms of communication and close environment relations. You can expand your circle, meet new people, and receive plenty of support from your neighbors and relatives. You can have a very bright period in education and communication. You can pass the exams well and show success in the lessons. You may have the chance to express and express yourself in a very effective and fascinating way.
As Pluto continues to transform your life since 2008, whether you are aware of it or not, you are putting a brand new format into your life. Pluto had support from Saturn and Jupiter last year, and although it has been going without support this year, you may already be used to and adapted to this situation. Neptune, on the other hand, can pull your thoughts in many different directions, unlimitedly, from time to time, which continue to confuse your mind and mind this year, and the chaos in your mind continues this year as well. You should maintain your realistic approach, especially when Jupiter arrives in this area between 14 May and 30 July.
Moon nodes moving along the Gemini-Sagittarius axis this year may carry karmic and fateful effects to a point that is especially out of your control. You may witness interesting and unusual events or developments while being exposed to what the flow brings. After all, we are in a year when Aquarius is active and surprising developments can bring an interesting flow to your life. With eclipses, you can see and notice the reflections of these effects more powerfully. This year we will have four eclipses, two Suns and two Moons. The Lunar Eclipse on May 26 can strengthen your intuition and open the door to extraordinary awareness, causing you to focus on the spiritual aspects of your life. The Solar Eclipse on June 10 can bring changes in your daily life, routines, and healthy lifestyle. The Lunar Eclipse on November 19, a love eclipse, can make the voice of your heart heard and heard to you. The last solar eclipse on December 4 may be an eclipse that activates your subconscious, you can give up an important habit, and you can automatically let go of a branch you are holding on.
LOVE IN 2021
This year, you are focusing mainly on financial matters, business and money issues. However, Uranus can suddenly reveal surprising, unexpected developments in favor of love, just as you concentrate on your affairs. This may be a sudden lightning love, or it can be someone who gets in your way as a result of coincidences in an unexpected way, and it can change your entire flow suddenly. Jupiter can introduce someone from your training circle from 14 May to 30 July. There are very exciting times in the name of love. These are the periods after 08-31 January, 25 February – 21 March, 14 April – 8 May, 2 – 27 June, 16 August – 11 September, 5 November.
As you complete the year 2021 with a Venus retros that started in your sign on December 19, this period may be critical in terms of relationships, you should pay attention to the coming loves, ex-lovers, it may not be reliable.
2021'From TO
In fact, material issues, business and money issues are the main roles in 2021. You are focused on shaping and structuring the material dimension of your life all year round. You can try interesting and unusual ways to do this, and you can take advantage of digital and technological possibilities. You may have a business related to technology. You should pay attention to the sacrifices and sacrifices you can make in the name of love between February and mid-June and towards the end of December. In times of Mercury retrograde, that is, between January 30 – February 21, May 29 – June 22, September 26 – October 18, try not to be hasty and swift about important business, deals, and contracts, and wait for the retro to end. This year, it looks like you will have a year of action while Mars is moving fast and there is no retro movement. You should be careful and cautious about common shares, tax and inheritance between June 12 and July 30, when Mars is watching in your common material space. Try not to incur financial loss due to partnerships or the business of the spouse or partner. In addition, the period of 15 September – 31 October, when Mars advances in your career field, can be tiring in terms of protecting your image and reputation, carrying out your goals and plans, duties and responsibilities, and you should pay attention to communication with your superiors and authorities, as this period can be quite tiring in terms of relations.
HEALTH IN 2021
While a year with a fast pace and action of Mars awaits us, it becomes much more important to protect your energy, both physically and mentally, and to use it correctly and appropriately. This year, you should pay more attention to your health, especially during eclipses. Because during these periods when you will have to spend in the flow, you may experience more distraction, neglect, forgetfulness. Especially around May 26 and December 4, you can feel these effects more. You are also in the case. In this process, staying away from physical activity can also be tiring for your nature that attaches importance to sports. In this respect, you should take advantage of the opportunities you can find. In addition, after the period of March 4 – April 24 and December 14, it may be appropriate to pay more attention to your health and be more cautious about precautions. Between June 12 and July 30, you should try not to overwhelm yourself emotionally and spiritually. We wish you a pleasant, beautiful and healthy year.