What Awaits Cancer in 2021? 2021 Cancer Sign Comments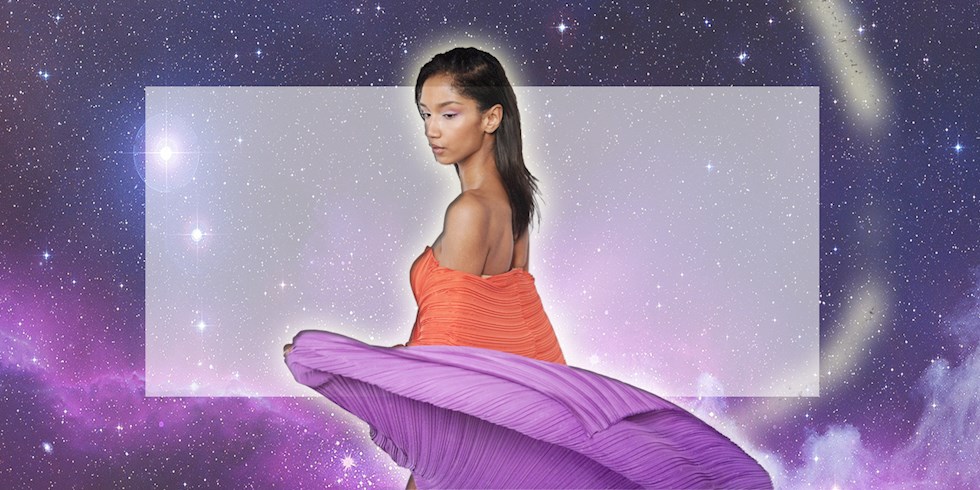 As you leave behind a year in which relationships may have occupied you a lot, you are now at the point of evaluating the benefits of these relationships or partnerships to you and your common shares. In 2021, as Saturn and Jupiter move forward in Aquarius, a year in which you can engage in common material issues, taxes, inheritance affairs, your spouse's, partner's affairs, joint investments, spending. In addition, your fighting power and concentration skills are quite high, which can make you successful in difficult issues and make it easier for you to overcome important difficulties and obstacles. However, you should not neglect to take care of yourself in a spiritual and psychological sense. You should take care to stay away from situations, environments or people that may create a crisis, or to take your guard in some way. Pluto has been moving stones in your relationships, marriage and partnerships since 2008, and these effects will continue to have an impact this year. Neptune, on the other hand, seems to not stop creating complexity and mess in matters related to distant, foreign and foreign issues this year. As the increasing air energy of the sky is harmoniously paired with the waters of your sign, you can use your intelligence and mind in a different and extraordinary way to overcome challenges one by one. On the other hand, while Uranus continues its course in Taurus this year, it brings great movement and changes, especially to your social life. You may encounter interesting friends and friends. You can enter different social circles and meet different people. However, sudden disagreements can also cause you to break with your friends and to break up by surprise.
The Moon and Solar Eclipses, with the Moon as the ruler of your sign, are important for your sign. While the eclipses that will take place on the Gemini-Sagittarius axis this year dominate the areas that are somewhat out of control, you may feel yourself in an irresistible flow from time to time. This situation can cause you to find yourself in situations that are tied or overwhelmingly dependent on others. This year we will have four eclipses, two Suns and two Moons. The Lunar Eclipse on May 26 can raise awareness in your daily life and work environment, make some decisions about your daily routine and routine, and change your attitudes towards fitness or nutrition. The solar eclipse on June 10, on the other hand, is an eclipse that will affect your subconscious, but it can greatly strengthen your intuition and feelings and help you find your way according to them. There may be a situation that you have to leave behind, you can give up a habit. The Lunar Eclipse on November 19, on the other hand, can trigger a change in your social circle and make decisions about some friendships and friendships. You may find yourself in a new work and study environment as the last Solar eclipse on December 4th allows you to switch to a new daily routine.
Jupiter, which will decline this year and watch on a strong sign between 14 May and 30 July, can bring love and work from afar in this period. While you are enjoying the positive developments about abroad and foreigners, you can find the opportunity to learn, explore, see new places and meet new people.
LOVE IN 2021
During this period, your daily routines can bring a new love to you. This person may come from your work environment or from the environments you are with every day. The friendship you start with business and labor-oriented purposes can turn into love over time. Also, Jupiter can bring you foreign loves from afar between the 14th of May and the 30th of July. 8-31 January may be the date range that can help you start a new relationship. February 25 – March 21 is again love winking at you from afar, it may be someone you can meet in academic settings, through education or personal development. From April 14 to May 8, someone from your social circle, one of your friends, may be your crush. On June 2-27, in your love star sign, you can attract those around you like a magnet while dazzling with your charm. Between June 27th and July 22nd, you may not be afraid of showing off for your love, you can pamper both yourself and her with beautiful gifts. August 16-September 11 may be fortunate times in favor of love again, there may be a love that begins with the introduction of your family. As of December 19, Venus retrograde, during this backward movement, love and relationships in general may be interrupted, and you should keep your quiet, calm and patient sides in one-to-one relationships.
2021'From TO
While common financial issues and business issues await you, you can take a challenging approach to improve your business this year. Joint money management can be important. You can also be with people who are strong in business. These powerful people can further reinforce your combative side. You can tackle difficult jobs by developing different and unusual approaches. The period from May 14th to July 30th can be prolific in terms of foreign affairs. From February 25 to March 21, from April 14 to May 8, from 2 to 27 June, from 16 August to 11 September, you can be financially productive, have the opportunity to increase your income and earnings, and benefit more effectively from what you have. As Mercury moves back between January 30 – February 21, May 29 – June 22, September 26 – October 18, these periods may not be supportive in terms of important and binding agreements, contracts, business negotiations.
HEALTH IN 2021
Using your energy properly while waiting for you in a busy year with works and occupations can be especially spiritually supportive. Because the phenomenon of struggle you will put forward in this period may require you to take care of yourself in the psychological sense. Consulting therapists and getting psychological counseling can be relaxing. Moreover, being in these issues at a time when your interest and curiosity is intense can be enjoyable beyond relaxing you. During the 24 April-12 June period, you may need to pay more attention to your health, both physically and mentally. The period between March 4 and April 24 can be a little bit challenging in the spiritual sense. After December 14, you can get a lot more involved in health and healing issues. During this period, you may need to pay more attention to your health.