What Awaits Aries in 2021? 2021 Aries Comments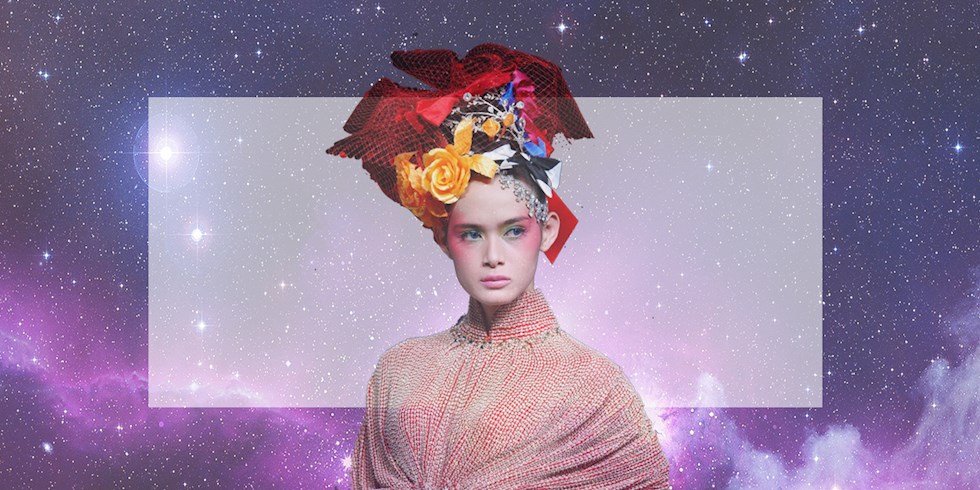 Saturn and Jupiter are the first planets we look at in annual reviews. Saturn, which has been steadily navigating Aquarius throughout 2021, embeds the concept of distance and technology in your social life. Now, you can come together with your friends on a very different, innovative meeting ground, and the purposes of this meeting can be social assistance, solidarity, foundation and association affairs.
Our fortune planet Jupiter, on the other hand, retroactively visits Pisces for a while this year, even though it is in Aquarius. Jupiter navigating Pisces between May 14th and July 30th may bring surprise luck to you during this period. Remember, Jupiter exalts in Pisces, increasing the dose of luck and abundance. Therefore, your fortunes can be opened from unexpected places. Apart from these dates, Jupiter can bring interesting and even strange friends to your life in 2021. These may be Aquarius or Aquarius qualities, that is, extraordinary, somewhat distant, inspiring in terms of thought, beyond the age.
Uranus, on the other hand, continues its course in Taurus in 2021. Therefore, as you go through a period of ups and downs about self-confidence, continue to manage your financial resources, expenditures and expenses that provide you with confidence, and continue to trust yourself, even though there are electrical waves brought by Uranus and you can use this Uranus effect to take advantage of your skills and your possessions in an extraordinary way. try to translate.
Mars, the star of your sign, is progressing this year without slowing down, that is, without retrograde. Therefore, an extra active year is waiting for you. This mobility can vary from branch to branch, from topic to topic. Mars, which normally changes only 2-3 signs in some years, will visit exactly 8 signs this year, and you can take on the qualities of that sign, you can be much more busy with the issues of that sign. Business and money issues while Mars is in Taurus from January 6 to March 4, communication and education from March 4 to March 24, home and family from April 24 to June 12, love and passions from June 12 to July 30, health from July 30 to September 15. and order, 15 September-31 October Relations, 31 October-14 December shared material sharing, and after 14 December an active agenda about travel and travels.
Let's come to the eclipses. Standardly four eclipses await us this year, two Suns and two Moons. We start with the Lunar Eclipse on May 26, the Eclipses. This eclipse can bring awareness about a subject and development related to distances, abroad or foreigners. The Solar Eclipse on June 10 marks the change, innovation and beginnings in your immediate environment, neighbor and sister relationships. For example, you can witness an incident involving a neighbor. The Lunar Eclipse on November 19 can shed light on material matters. The last solar eclipse on December 4, on the other hand, can bring a distant situation to your agenda. It can bring the issue of travel, moving, relocation and relocation about you or your closest relatives on your agenda.
LOVE IN 2021
Especially when Jupiter is watching in Pisces and does not retrograde, May 14-June 20 may be full of surprises in favor of love. An acquaintance with the love of lightning can bring along beautiful relationships. Also, from March 21 to April 14, the love star moves in your sign of Venus. This period, again like a magnet, you can attract people to you, and you can be glamorous with a pleasant charm. Between April 14 – May 8 and June 2 – 27, there may be supportive times in favor of love again. A mild climate may arise in relationships between August 16 and September 11, which can lead to people with whom you can establish a serious relationship. With a Venus retrograde on December 19 until January 1, we will send off 2021 in a not-so-positive mood for relationships. So you need to be cautious and above all, patient in love and relationships during this period.
2021'From TO
As Uranus advances in Taurus, it triggers unusual and ups and downs in material matters. Your financial world, business and financial situation can also take its share from the interesting developments brought about by Uranus. You should not neglect to be careful and cautious in account and budget matters, and try to keep control of your perception of confidence and self-confidence. January 6 – March 4, October 31 – December 14 seem to be periods that you need to pay extra attention to in material matters. Also, do not neglect to be in control of your expenditures after 8-31 January, 21 March-14 April and 11 September. As Mercury moves back between January 30 – February 21, May 29 – June 22, September 26 – October 18, these periods may not be supportive in terms of important and binding agreements, contracts, business negotiations. February 25 – March 21, April 14 – May 8, June 2 – 27, August 16 – September 11 may bring luck and fortune in business and money matters.
HEALTH IN 2021
The course of Saturn and Jupiter in Aquarius throughout the year underlines the concepts of distance, distance and coldness. In other words, it highlights the need to bring a different, unusual style of socialization. Let us emphasize that Aquarius is a Saturn sign and we need to show the discipline and seriousness, which are the rules of Saturn, especially in the field of health this year. Your zodiac star Mars is not retrograde in 2021, and this can make you feel energetic and energetic throughout the year. You can focus on sports and physical activity. However, do not neglect to use your energy in a planned and proper place. You can feel supportive in terms of health between 14 May and 30 July, and you can feel well and fit. You can note the periods between 30 July-15 September and 31 October-14 December as periods that you should pay more attention to yourself in health. We wish you a pleasant and healthy 2021 year.